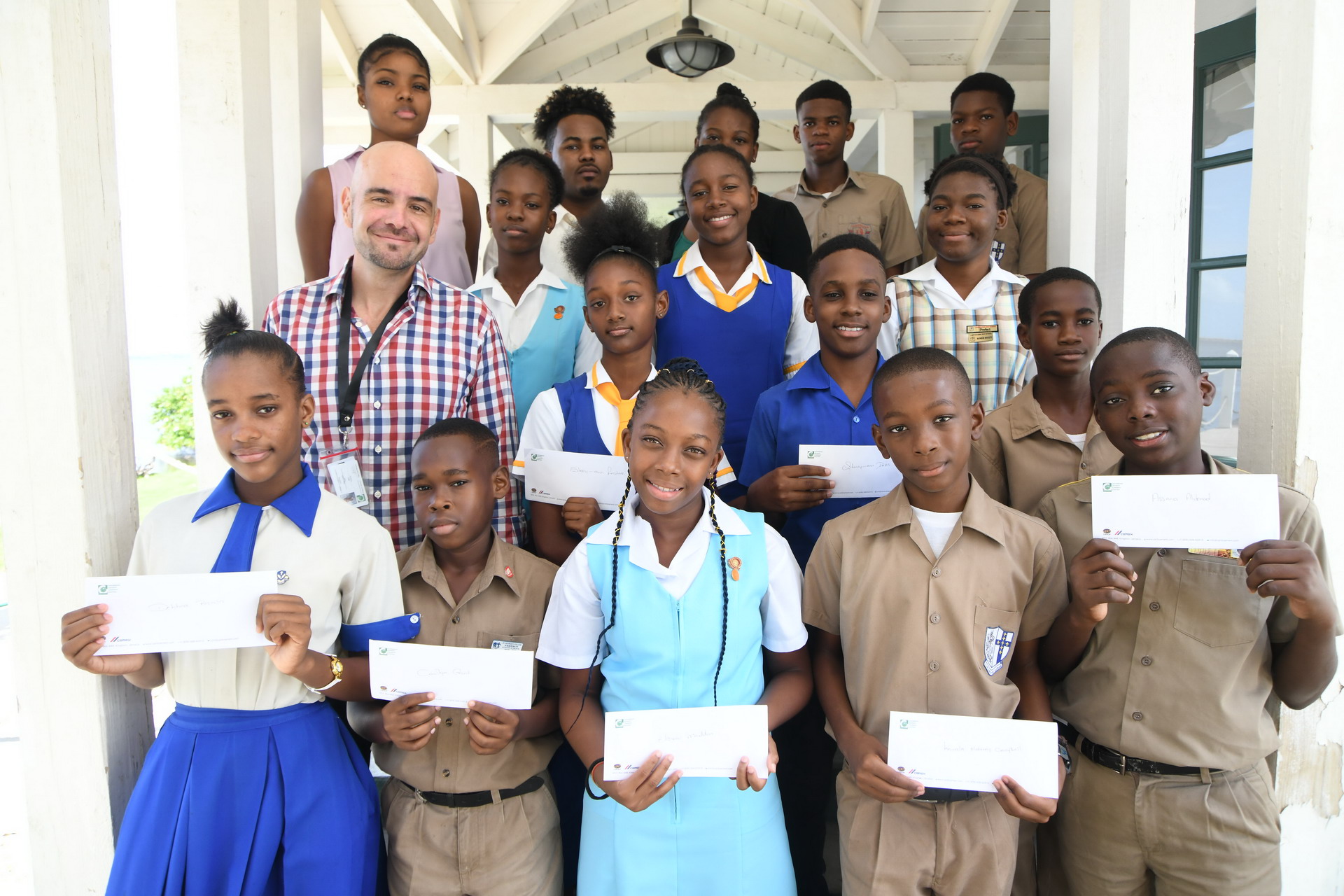 A scholarship from the Caribbean Cement Company is awarded to hardworking students who make the grades. But every now and then, it is granted to students whose grades are not the best, but whose personal stories say otherwise.
Twenty deserving students from communities surrounding the company's plant and quarries, particularly from communities located in Bull Bay, St. Andrew are among beneficiaries of the 2019 Carib Cement Scholarship programme. Among them are 16 secondary and four tertiary school students.
Included in the group are future medical practitioners, marine life researchers, engineers and software developers. With the support of their parents and community, they are determined to self-actualize, and are already on the path to doing so.
"I thought my dream of getting a university education was derailed when my Mom was made redundant from her job. My mom insisted that I should not give up and a took the opportunity to apply for the scholarship from Carib Cement. I was so relieved because I can say without it, it would not be possible for me to continue my education," said Tajai Mcpherson who is a student of the All American Institute of Medical Sciences (AAIMS).
The company's educational outreach initiatives have included a range of activities over the years such as: funding a homework programme within the Harbour View Community for schools in that area; covering the cost of a remedial Math and Reading programme for primary schools in East Kingston; assisting with infrastructural development and facilitating career talks and tours for schools within and outside of the immediate vicinity of the plant.
"Carib Cement has always expressed a genuine interest in building the community of Eleven Miles Bull Bay, through education, beautification, employment and over the years, the Company has recognized hardworking students who have a zeal for success and who are also in need of financial assistance. This generosity is much appreciated," said 15 year-old Aleem Maitland of Camperdown High School
Since 2017 Carib Cement has awarded more than 70 scholarships to children from surrounding communities. Additionally, the company awards scholarships to top performers in some schools, children of employees and through the Incorporated Masterbuilders Association of Jamaica.
"We have a close relationship with the communities around our plant. Carib Cement team members have engaged with the parents and students over the decades and believe in the potential and the promise of the youth of this community. Because of this, we support parents in their efforts to keep their children focused and motivated to achieve academically," said Klao Bell-Lewis, Head of Communication and Community Outreach at Carib Cement.