Caribbean Cement Company Limited is helping to pave the way to development in rural communities by a donation of concrete road to the community of Kraal located in the parish of Manchester.
Previously, Kraal had 300 metres of asphalted road which led to a narrow unpaved pathway this has changed. Carib Cement's donation has brought 800 metres of concrete road to a community which has greater potential for farming and housing development.
The six-week project provided 70 men and women from the community with training and work experience in the correct methods of mixing concrete and in building a concrete road. Among those employed were some of the persons who participated in last year's construction of 530 metres of concrete road in Litchfield. This brings the work completed in the neighbouring communities of Litchfield and Kraal to 1330 metres.
Speaking at a handing over ceremony held in the community on December 5, Yago Castro, General Manager of Carib Cement said Jamaicans deserve quality infrastructure.
"I am happy to know that the children of this community will grow up with memories of their rural community having a modern concrete road. Children, and indeed all Jamaicans have the right to the best quality infrastructure. I look forward to hearing the stories of how your lives and community will change because of this concrete road solution," Mr Castro said.
Some 600 residents live in the immediate vicinity of Kraal, where there is a lot of land for farming and other uses. The neighbouring community of Litchfield has more than 200 hundred homes and 2000 residents living in the area.
The Honourable Audley Shaw, Member of Parliament of North East Manchester and Minister of Industry, Commerce, Agriculture and Fisheries also participating in the handing over ceremony, encouraged the community to seize the opportunity made possible by the new road, to boost productivity.
"I know people intend to do more farming and others plan to build homes in the area. Use the access created by this road to increase productivity in the area. Also, encourage young people to find a productive path," Minister Shaw said.
Completed at a cost of $10.8 million dollars, this development initiative is part of Carib Cement's Corporate Responsibility Programme which, between 2016 and 2018 has invested $265 million in projects, scholarships and training and has reached more than 230,000 Jamaicans.
This donation supports Jamaica's National 2030 Vision as well as the United Nations' Sustainable Development Goals Number Two and Nine. Vision 2030 identifies 'Strong Economic Infrastructure' as key to improved productivity while SDG's address rural development and infrastructural development as having a role in poverty reduction. According to the Food and Agriculture Organisation in a 2017 Policy Brief: "…achieving the SDGs to end hunger and extreme poverty by 2030 will depend crucially on developing rural areas in the poorest nations of the world. More resources need to be allocated for investment in rural areas, not just because that is where most of the poor live, but also because these areas have great potential for economic development."
Carib Cement has donated concrete roads to five rural communities since 2016.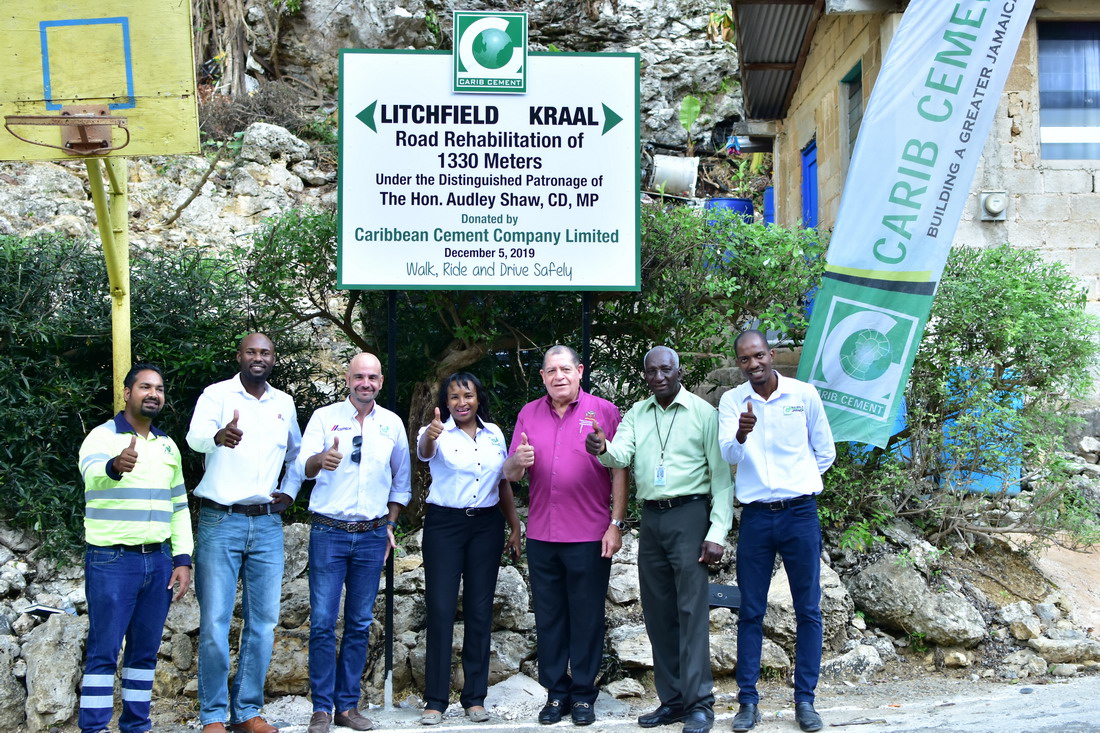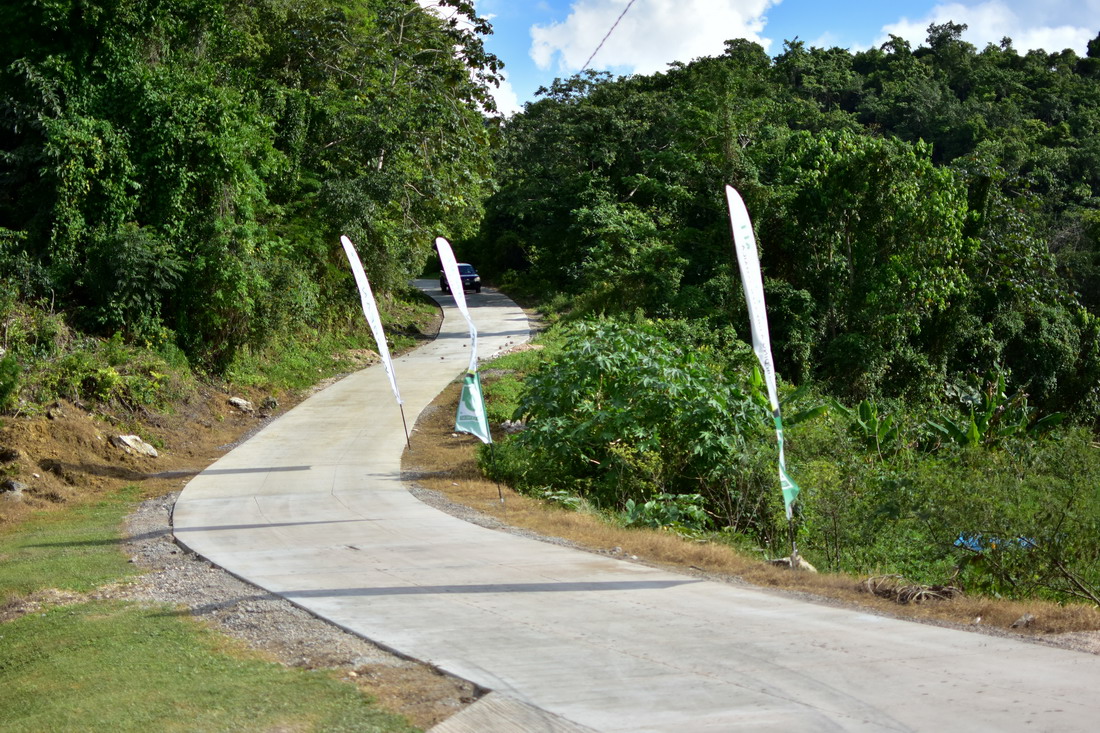 Caribbean Cement Company donates concrete road to Kraal, Manchester